Festival Attractions
Our Festival includes a number of attractions including:
Silent Auction
Major Awards Raffle
Covered live entertainment
Delicious & Reasonably priced food
Cake Booth (see description below)
Lemon Shake up
Beer Booth (draft beer and wine coolers)
Texas Poker
Instant Bingo
Quilt Booth (see description below)
Children's Games (0.25 per game ticket)
Quarter Machine
Money Wheel
Color Cube
Amusement rides and games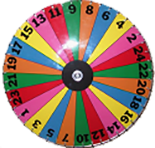 Cake Booth
Come have some fun at the Cake Booth! Place a quarter on the number board and watch the spinning wheel go! If it lands on your number, you get your choice of homemade tasty cakes, cookies or brownies. Fun for the whole family!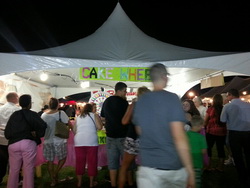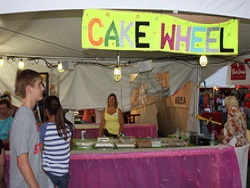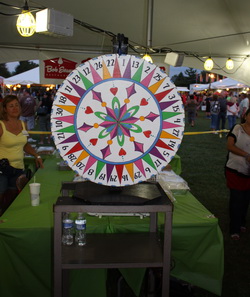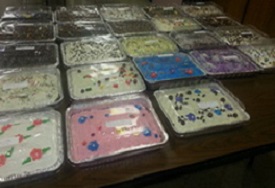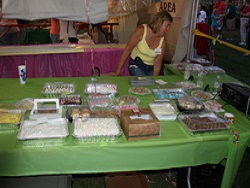 Quilt Booth
This booth will raffle off a hand-quilted, bed size quilt and also sell an assortment of hand made craft items. Both the quilt and the craft items are made by members of the Parish. Drawing on the Quilt Raffle is at 11 PM on the last day of the Festival.
Pricing: Quilt raffle tickets are $1 each or 6 for $5. Pricing on craft items vary.